Super Human Resources is here!! Huzzah!!
03-09-2009, 01:33 AM
kenm223@mac.com


Unregistered

Super Human Resources is here!! Huzzah!!
This is it. Super Human Resources #1 is in stores this Wednesday. I'm so excited, I'm lactating.
Here's what other sexy, sexy folks are saying:
"I would go so far as to say that it is a remarkable piece of work by Marcus, as he really shows an effortless mixture of amusing dialogue and character-based humor." - Brian Cronin, Comics Should Be Good/CBR
"Super Human Resources not only looks really cool, it's also a brilliant read. Suffice to say, we are big fans". – Hero Spy.
"This series deserves to be the runaway hit of the year for new comer Ken Marcus. Justin Bleep's art fits the story oh so well and this series rewards readers who love comics." – Chuck Moore, Comic Related.
"I can foresee this comic gaining a cult following, much like its movie counter-part, Office Space. It's funny to most, but golden to those who really know where it's coming from." - Karyn Pinter, Comics Bulletin
" Seriously, this is one of those rare comedy books that is money well spent. I'll be adding it to my monthly reads, and I highly recommend you check it out." - Christopher Brown, Bam! Kapow!
"It's ridiculous. It's lunacy. It may just be the single most entertaining comic book you'll ever read. And no, I'm not blowing things out of proportion." -Keith, Staff Picks. Diamond Previews.
"This is the funniest comic book I've ever read, in an explosive-guffaws-make-strangers-on-the-train-look-at-me-odd kind of way". - Jeff Marsick, Newsarama
Check out a 10 page preview. Go ahead. It don't cost nuthin'.
<!-- m --><a class="postlink" href="http://www.apeprinting.com/apereader/SHR_01_READER/index.html">http://www.apeprinting.com/apereader/SH ... index.html</a><!-- m -->
If you likey what you see, tell your retailer. Super Human Resources #4 is available for pre-order in this month's previews. MAR094064
Look, the economy blows. Retailers are way cutting back on indies. This is a bad time to launch an indy. (Stupid Ken.) So if you're even remotely thinking of buying Super Human Resources, you should let your comic book store know. Just saying.
Check out these pages from Super Human Resources #4. Awesome.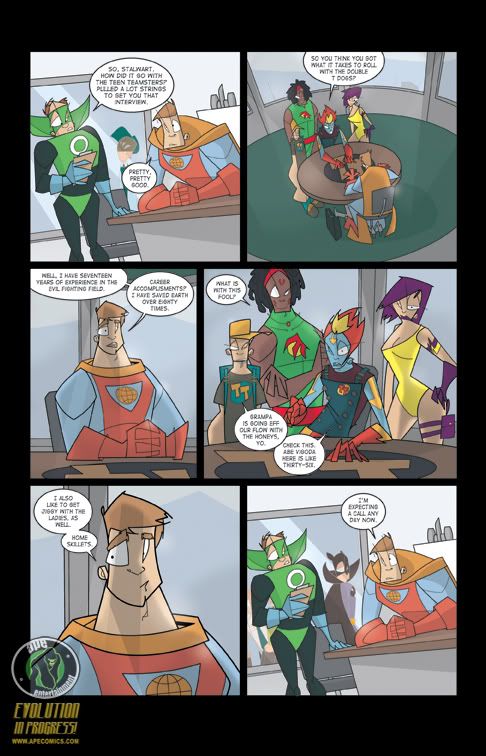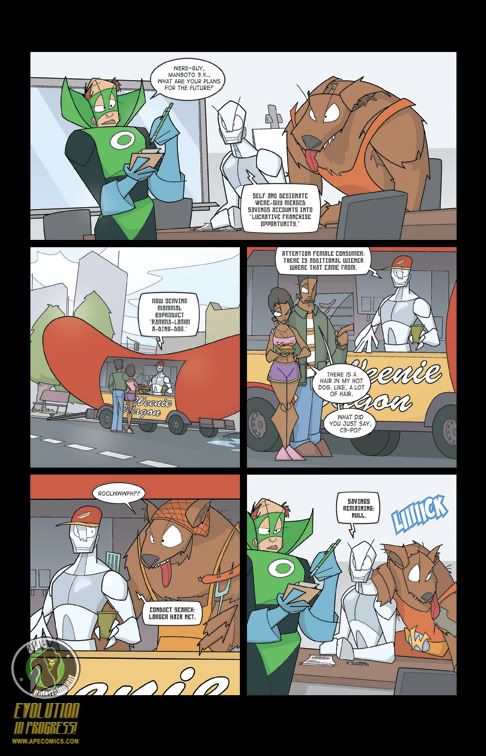 Thanks so much for your support.
Ken
08-06-2011, 10:10 PM
anceptipwheni


Unregistered

challenge jackpot casino
the have's head of state
challengejackpot
source of online casino advice today. It is our business at OnlineCasinoList.org to fix up with provision our visitors with simply the most updated and complete online casino energy information. The incomparably seasoned and suck up to stick at comprise constantly been striving to breed you the safest, most exciting and most lucrative gamester environment on tap on the internet and unvarying if we voice so ourselves, we suppose we've succeeded download, easy get under way up and smooth owner interface are all at your bear witness tips. Collect the clock aid, notable bonuses, referral and rewards programs
User(s) browsing this thread: 1 Guest(s)